When I became a new bride and wife, I dreamed about the life that lay ahead for my husband and I and all of our grand plans. Infertility was an issue I never dreamed would come in the way of our happily ever after. Now, after being diagnosed with Polycystic Ovarian Syndrome, I know this is a painful reality for 1 in 4 couples.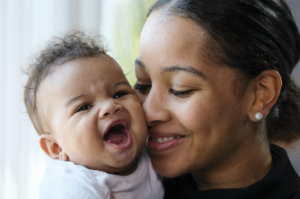 After learning that we were not going to be one of the lucky couples who get pregnant without assistance, the decision of where to find the right infertility specialist felt almost as daunting as the medical diagnosis itself. Some glowing recommendations from good friends led us to the center for reproductive health we fell in love with.
We walked into the office, complete with multiple albums of healthy babies born as a result of these doctors' expertise and treatment and felt the relief start to set into my shoulders.
Our doctor sat down with us (and a hodgepodge thick folder of medical records, charts, x-rays and lab results from previous doctors), and gave us an easy to understand, expert take on the sea of previous information we'd been given. He explained we would receive treatments starting with the easiest and least expensive and invasive, and then elevate treatment as needed.
After running some additional tests for both my husband and myself, our doctor sat down with us again to explain where our treatment journey would begin and making 100% sure we understood the plan. Our doctor even sent us home with worksheets explaining the timing and dosage of medication we received. The receptionist team contacted our insurance company and helped facilitate the highest coverage and lowest copays for the procedures and medication in our fertility treatment plan and were just as compassionate and kind as the doctors treating us.
I was shocked how quickly, with the right treatment plan we found out that we were pregnant! Today, it still feels like our daughter is an absolute miracle, one that other doctors told us may not be possible, and that our doctor never gave up on.
I had mentally prepared myself for a much longer battle as we hadn't even told all of our close friends yet that we had started seeing fertility specialists, but the relief that comes with seeing that first 'positive' test cannot be put into words.
We were truly given our life's biggest blessing when our beautiful, healthy, 6 lb, 7 oz., daughter, Gwen, was born. I know I will be eternally grateful for the love and endless help that our medical team provided us. — Kristin
Piedmont Reproductive Endocrinology Group loves to help couples complete their family.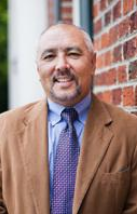 John E. Nichols, M.D.
Reproductive Endocrinologist
Medical & Laboratory Director
866.725.7734
<a href="http://www.pregonline.com/contact-us.php">http://www.pregonline.com/contact-us.php</a>