The Doctor Is In!
Dr. Karenne Fru, MD, PhD
Reproductive Endocrinologist
Answers questions about women and couples of color in regard to infertility
Dr. Fru what is Fertility for Colored Girls (FFCG)
Fertility For Colored Girls is a national support group that was established by Rev. Dr. Stacey Edwards Dunn to provide a way for women of color to meet in fellowship and support each other. Rev. Dr. Stacey L. Edwards-Dunn, Founder of Fertility for Colored Girls, is familiar with the pain that comes with the challenge of overcoming infertility.
An ordained minister of the Gospel, certified life coach, and experienced teacher, Dr. Dunn spent the earlier part of her life teaching Reproductive Health Education in the inner city of Chicago where she served as a Health Educator at Winfield Moody Health Center and the Health Center Manager as well as Director of Community Education at Planned Parenthood. In addition to serving as the Executive Minister at Trinity United Church of Christ in Chicago, preaching, teaching, and spending time with her life partner Mr. Earl Dunn, Sr. and family, she is passionate about seeking ways to enhance her own fertility, while she seeks to serve as an instrument of hope, information as well as empowerment for those struggling with infertility, making decisions regarding their own reproductive health and seeking to build the families of their dreams.
Dr. Stacey Edward Dunn is a minister and has a background in education and did deal with infertility. The movement has grown to several chapters around the country. The Columbia, SC chapter was established in 2020.
Why the need?
Women of color experience infertility at higher rates than white patients. Despite this, they present for care at lower rates and at older ages when we have limited options. Among black women, infertility is estimated at an 11.5% rate compared to 7% for white women. The clinical rate for women seeking care is 8% for black women and 15% for white women.
Why is that?
Women of color are, of course, not a monolith but there are a couple of lines of thinking about this. One is the cultural disincentives to seeking care, overcoming historical discrimination and poor treatment at the hands of healthcare workers. There also isn't the normalization for seeking care and therefore not a ton of built-in support within the community. What we routinely hear from all women is that they feel something is wrong with them even though 50% of infertility is driven by male-factors. Women of color tend to get encouragement to rely on prayer to get you through tough times including infertility and medicine has not done the greatest job of being open, inviting, and welcoming to people of color.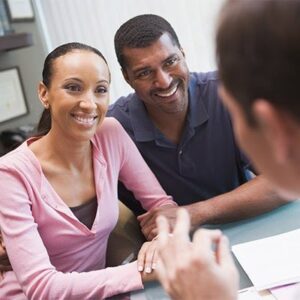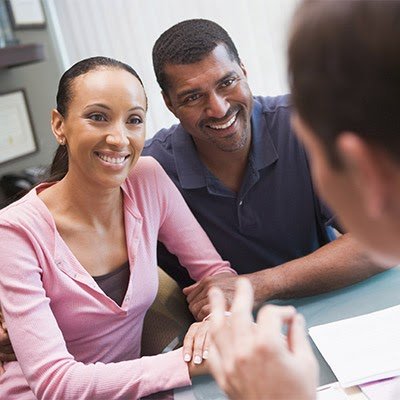 Why Is that in 2021?
The issue with blacks in particular in this country is that time and time again medicine has failed them. Historically, it has actively caused harm. To put your trust in medicine to help you out of something like infertility no matter how widespread becomes a hurdle. There aren't a lot of older people who have experienced infertility treatment that will tell younger generations to see a doctor earlier in the process. There is a pattern of history and culture that has not been normalized, internalized, and isn't always supported, or talked about. Think about college for example. If you are the first person to go to college in your family there isn't historical knowledge to help you navigate all the hurdles that entail so we may see some discrepancies in outcomes.
Elaborate on that discrepancy, please?
What is happening for women of color is happening for all women. Many are putting off having kids until later in life. They are putting careers ahead of the family, not realizing the reproductive implications. For black women in particular there is a significant issue of fibroids requiring intervention. In black women, they occur at an earlier age, tend to present more severely, and may necessitate surgery up to and including hysterectomy to resolve. These are things that we can overcome if people are made aware of it at earlier ages and seek care sooner rather than later. But first, the community needs to be educated as to when to seek care.
Is this a concern as well for Asian and Hispanic women?
Fertility is a concern for every woman regardless of race. Asian and Hispanic women tend to seek care because of the cultural imperative to bear offspring. Of course, no culture is a monolith, but in my experience, there has been more willing to use reproductive services. What has lagged is educating the public about how medicine can be a positive force in this area. However, most women of color tend to internalize infertility and tend not to talk about it with anyone. This is why PREG continually seeks ways to be intentional about centering these women to give them a safe place to commensurate, share, feel supported and get the help they need.
It is a medical condition like any other so you have to develop and earn the trust of our communities of color. We need to provide more education so everyone knows their options.
How do you educate, promote and get the word out to help women of color with infertility?

Having doctors of color is a huge step in demonstrating an intentional commitment. AT PREG we have listened to patients of color and sought their input to include changes in our literature, website, wall decorations, and pictures inside our offices, and more to make sure they include women and couples of color. Many patients didn't want pictures of their babies in the office but as other women of color chose to display their children it began to normalize it for others who were eager to spread the word so we could gain trust within the community.
At PREG we have been intentional about treating ALL of our patients with the same level of comprehensive care.
The racial divide in our country compounds some of these intentional efforts as a vocal minority of people get confused, criticize and go on the offensive because there is the false narrative that if you are emphasizing care for black and brown women you are not going to care for your caucasian patients. And that is just NOT true! However, if we know there are more women and couples of color we can help, we need to be intentional about making our facilities encouraging, inviting, and welcoming for those seeking that care.
Our message at PREG is that we welcome all patients from all walks of life, color, gender, sexual orientation, and single women so they see a medical community that is competent, caring, and intentional about serving ALL people.
Is there a financial challenge?
Yes, the cost of infertility care and treatment is expensive. We know in this country there is a vivid socioeconomic challenge in communities of color in terms of disparity and affordable healthcare. This is why groups like FFCG are so important in seeking grants, aid, and financial support to those seeking treatment. At PREG we work with insurers and other resources to keep costs as limited as possible, but we still need more financial donors, endowments, and grants made possible.
PREG has IVF surgery centers in Greenville, Columbia, and Lowcountry with additional offices located in Spartanburg and Asheville. We offer highly personalized fertility care and management. Dr. Fru is based at the Columbia, SC, office. For more information on reproductive options call, or contact us today at 866.725.7734, or online at https://www.pregonline.com/contact-us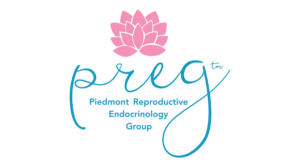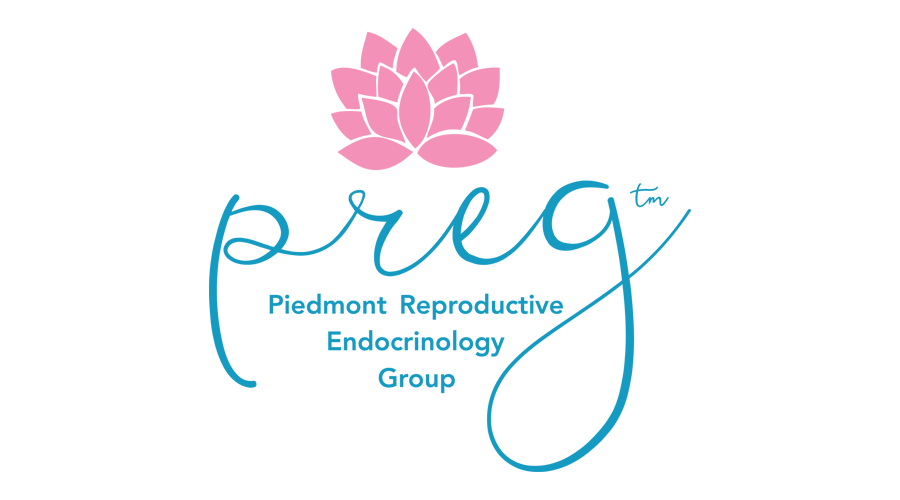 Dr. Karenne Fru, MD, PhD
Reproductive Endocrinologist
PREG