Lindsay Polowczuk, MSN WHNP 3rd Party Coordinator for PREG Discusses Fertility Options for LGBTQ couples
Lindsay, what can you advise LGBTQ couples in regard to infertility?
All patients of the LGBTQ community are going to need some form of help in the fertility world and we are here to provide that whether it's providing an egg donor, sperm donor assistance, IUIs, IVF or a gestational carrier and we are here to help with any of those needs.
On the initial PREG intake what can these couples expect?
They can expect to be welcomed and treated like any couple that comes into PREG. We will help determine their goals for a family and hindrances they've experienced to conceive as well as the best way to conceive and accomplish those goals. Each couple and situation is unique and we'll explore ways we can help them in the most cost effective, successful way possible.
What are the unique dynamics in this as opposed to a hetero couple?
Certainly a hetero couple can get pregnant on their own if they do not present any infertility issues, but unfortunately LGBTQ couples do not have that luxury so they are going to need a 3rd party to be involved whether it's a sperm donor or egg donor and for male couples they will need a gestational carrier. So they will need other people, or donors, to help them accomplish their goal as well as a team to help them coordinate and navigate these processes.
How does PREG go about removing the cultural stigma attached to these couples?
At PREG we don't have a stigma about LGBTQ couples or individuals. We believe that every patient deserves to have a family if that's what they want and we work with wonderful people who share that viewpoint. We have a law office that we work with specifically that helps these couples with legal counseling to ensure their parental rights are protected. Unfortunately state laws usually lag behind cultural norms and they can take a long time to catch up. It's good to meet with legal counsel to make sure their rights can be protected even if they are legally married. These patients go through so much to create their families so we want to make sure the parental rights of these patients are protected.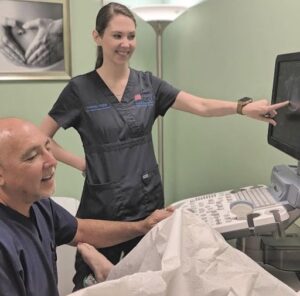 Fertility care is emotional, what are the unique dynamics for these couples in that regard?
As a heterosexual I can't begin to understand the dynamics that are involved on their end of this. Basically if they want a family they have to pursue adoption or fertility treatment and cannot pursue the natural way for conception. That is difficult to grasp in addition to everything else they have to deal with in our society. We have counselors to help them in their journey and hopefully they have a network of friends and extended family who can support them and maybe have even been through this themselves to help provide support as well.
So, what can these couples expect upon their first interaction with PREG?
The doctor will want to meet with both partners to determine their goals for conceiving. Some same sex couples both want to have a hand in helping with conceiving, while sometimes only one partner chooses to participate.
And what is the next step for them?
We will want to evaluate both partners to determine their current fertility status. For females that will be some lab work and an ultrasound to determine ovarian reserve and function. For males, that will include a semen analysis. Sometimes the partner who intends to provide the sperm or egg is not the best candidate based on the results, so we may have to consult the patients after these results have been reviewed and adjust their expectations for treatment.
How does PREG work with these couples to seek favorable outcomes?
PREG is here for these patients and all patients every step of the way. Because our same sex couples always have an outside party involved in their cycle and it's usually someone they don't know, this can make it a very uneasy process. Not to mention the emotional and physical toll it takes on these patients. You'll find that everyone from the front office staff, nursing staff, lab staff, and physicians are very supportive and encouraging in helping you overcome the hurdles faced in conceiving. We will always be honest with you and give you our recommendations for highest chances of success with conceiving, but if you feel that may not be the right path for you, we're still here for you to support you in whatever decision you make. Even if you choose to go the route of traditional adoption, we have written letters of recommendation for our patients. It brings us great joy to assist our patients in building their families, no matter how they choose to do so.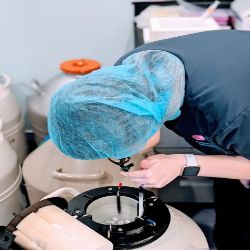 Please address the experience of following these couples from intake to conception as a care provider?
Unfortunately the infertility journey is not usually a quick one. Because of that we truly get to know our patients and build a relationship with them. We are with our patients through their failures and that makes the successes that much more sweet. Any person who faces infertility struggles has to sacrifice so much of themselves to even have a family. We are honored to be a part of their story. While our world can be full of negativity and hate, families help create love- love that these families share with each other within their home as well as love that they share with others outside of their home. It is truly beautiful to see the love and joy that comes out of these experiences for our patients.
What advice would you give to LGBTQ couples, or individuals considering starting a family?
I would start with discussing your goal with friends and family whose opinions you value. Obviously that starts with your partner if you have one. It's important to be honest about your fears and reservations. Then I would definitely consult with a fertility clinic on the options available for you. You may find that there are more options than you expected. Come in with an open mind. The information provided to you will probably be overwhelming. Try not to let that stop you from exploring your options further. Express what concerns or hesitations you have with the fertility clinic staff. I promise we have heard it all before. And lastly, focus on faith, hope, and love. So many people have walked this road before you, are walking this road alongside you, and will walk this road after you. You are not alone. You can make your dreams come true. Take it one step at a time, one foot in front of the other, and let us hold your hand through it. We can't wait to see where this journey takes you.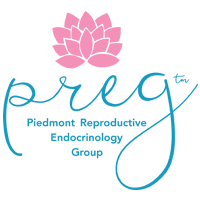 PREG has been designated the prestigious Center of Excellence in IVF award. As Lindsay stated PREG has three IVF Centers in Greenville, Columbia and Lowcountry with offices in Asheville and Spartanburg. You can reach us at 866.725.7734, or through online chat on our website https://pregonline.com/services/new-patients/