The Doctor Is In!
Welcome to our blog with PREG physicians discussing a wide range of topics related to fertility treatment and care.
Dr. Karenne Fru, MD, PhD
Reproductive Endocrinologist
Addresses Self-care and COVID-19 during fertility treatment
Dr. Fru, what is self-care and why is it so important during treatment?
There are so many moving pieces related to fertility treatment. It can create all kinds of stress and anxiety for patients. Self-care is just a reminder for patients to attend to the non-medical parts of treatment and help them look away from the medical process to put an emphasis on things they can do to handle the inherent unpredictability. There is no way to know how you will handle treatment until you are in the process. It is important to take charge of your mental and emotional health so we can focus on the medical side of the treatment plan. There are several things patients can do to help them process and cope with the emotional and mental challenges.
What are some of the self-care tools you recommend for patients?
Get established with a therapist to help process and navigate the journey. Quite frequently there will be options you have never considered and things you have never experienced during treatment. A professional therapist will help you process feelings, emotions, and thoughts in a safe and healthy environment. We can help facilitate the referral to an experienced and vetted therapist familiar with infertility. Consult your medical insurance for mental health coverage and counseling services.
The second thing I recommend is journaling throughout the process to keep track and "check-in" on yourself. This should be a place for honest self-reflection and anxiety management. It will help you pinpoint that which you are most worried about. It will also serve as a place to write things down that you can share with your nurse or physician so you don't forget at the next appointment. You should also journal things for which you are grateful. This plays a huge part in overall happiness and well being.
Physical activity is a powerful tool against worry and anxiety. I suggest my patients set aside 30 minutes a day for a walk. This will help you physically, but also emotionally. Gardening is very therapeutic and provides a sense of accomplishment during a process that can seem like a winding road.
Meditation or prayer provides introspection and will smooth out worry. These disciplines will serve patients even after treatment. It will help you center and focus on good things while replenishing your mind and providing an outlet.
Is there anything else you would recommend to help?
In non-COVID-19 times we would recommend bimonthly activities such as massages, Pedi and nail salon treats, acupuncture, and meetups with other women going through the same experience, book discussion groups, small groups, and other social gatherings. All of these help alleviate stress, provide nurture and enjoyment under normal circumstances.
Since you brought up COVID-19 what advice are you giving for patients?
There is legitimate concern about COVID-19 and fertility treatment. We want our patients to minimize their risk of exposure so they do not get sick and expose any other patients, or our team at PREG. If you get COVID-19 during fertility treatment there is a two-week quarantine period and you can't continue your care because you will miss important appointments for treatment. You will have to start all over and this is not only expensive, it creates more anxiety and worry. We want our patients to do everything possible without being obsessive to minimize the risks and worry about COVID-19.
What are some of the things patients need to do with regard to COVID-19?
Practice diligent hand-washing hygiene. Do not get out of your car or around people beyond those who live with you without a mask. If you touch a surface without thinking about it, do not touch your face. Wash your hands immediately. Do not participate in outdoor dining, restaurants in-doors and other places of large gatherings of people. If you must go out, call ahead and find out the protocols your restaurant, grocery, or store is using. Ask if personnel and customers are wearing masks and how they are sanitizing in between guests or customers.
Have a good conversation with your extended family (those who do not live with you) about the risks and your minimized contact. Explain the seriousness of the risk of exposure during treatment to them. Avoid contact with anyone outside your immediate home situation. I tell my patients to think about what the other person has been doing, where they have been going and the people they have come in contact with. Avoid people who are disregarding protocols because anyone not living in your home puts you at risk of exposure.
So the bottom line in regard to self-care and these times of COVID-19 risk are?
At the end of the day, I am a trained expert medical advice giver. I give my patients the best information I can in regard to their personal treatment plan, but the best thing they can do is work on themselves while I focus on the medical aspect. I always tell patients this is your diagnosis and I'm helping, but the care is patient-driven.
Things like diet, exercise, no tobacco or alcohol use are incredibly important during treatment and beyond. Obesity affects egg quality and semen counts. They need to focus on being the best they can be for the ups and downs of fertility treatment. We want the best possible outcomes for our patients, but so much of it is in their control and their responsibility. If patients disregard our counsel in the area of self-care, diet, exercise, etc., it is a waste of time and money for them and for PREG.
Anything else you would advise in regard to self-care?
Yes, avoid daily news and social media. Don't get caught in the trap of the drama, bad news, and a constant stream of negativity. Limit your social media exposure to once in the morning and once in the evening. If there is an app you are obsessed with you should delete it until you are done with treatment. Focus on filling your emotional reservoir with positive, humorous, and joyful thoughts. Don't go down the rabbit hole of social media drama as it can drain your reserves and all you have done to attend to self-care.
PREG has offices in Greenville, Spartanburg, Asheville, Columbia, and Lowcountry. We offer highly personalized fertility care and management. Dr. Fru is based at the Columbia, SC, office. For more information on reproductive options call, or contact us today at 866.725.7734, or online at https://www.pregonline.com/contact-us.php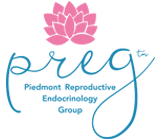 Dr. Karenne Fru, MD, Ph.D.
Reproductive Endocrinologist
PREG