Stephanie Madden is the Practice Manager for PREG Spartanburg
How long have you been in healthcare and with PREG?
I started in the medical field when I was in high school. My Mom worked in a medical facility for over 25 years and I started there. Then I moved to diagnostics as part of Spartanburg Regional. I was there for about six years then I was asked to transfer to a heart unit. It was rewarding for some and it was very sad because many patients just don't make it.
I was not looking for a position when I was offered this job, however, I interviewed and accepted the position with PREG four years ago. I began with checking in and checking out our patients. Then I was promoted to office manager. There have been many miracles I have seen come through the door. Not all patients have had favorable outcomes despite our desire that every one of them walk out pregnant.
How has your experience been at PREG?
It has been very rewarding for me to see the success that we have as a practice at all five of our locations. The doctors are phenomenal and the staff where I work in Spartanburg are a great team and we all care about our patients. I think the majority of our patients would agree with that and say that we try to hold their hands because it's a very emotional roller coaster for them.
What's the best part of your job?
Meeting new people. I love all kinds of people. I love everybody. My husband says I would talk to a telephone pole if it would talk back to me! I just like the interaction. You never know what the other person is going through so I try to be the positive person that they see when they arrive and give them a smile. I love to see them when they walk out and have received what they came to us for.
Describe your role and a typical day for you
I am at the check-in and check out, I talk to patients about their financial agreements, estimates, and insurance depending upon where they are within their cycle. I review all of their testings, insurance coverage and I get them set up for returning appointments. Phone follow-ups and orientation are another big part of my role. Every day is different. Sometimes we are slammed, sometimes every patient is happy and we have a little downtime to catch up on so many things.
In your time at PREG, what have you seen in the evolution of fertility care and PREG's growth?
When I began we only had four offices. We have grown tremendously and we opened the newest IVF center in Lowcountry. We have gained three female physicians and we have had two partners come on board since I've been with PREG. We have grown with employees, a tremendous embryology department, our physicians are phenomenal and we have the best equipment and technology. They are the best and most knowledgeable doctors I have ever seen and work with.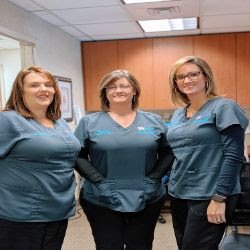 Describe the culture of PREG?
We are very vibrant and we may not know the patient one on one when they come in for the initial appointment but by the second one, it's like we've known them all over our lives. We are happy to see them walk through the door and we accept everyone. There is no discrimination. We welcome everyone.
How is the new patient portal working?
It seems to be working very well and it's gonna be so good for them once we get everything going in order which is good. As a team, we are getting used to the new system, but once the patient utilizes the portal it will help them get lab results, schedule appointments, and use the portal so they don't even have to call us. They can pay their bills online and it is going to make it so easier for our patients and staff in terms of accessibility.
Tell us about your mentors and how you mentor others
I was taught not to be anything but myself and I think that has gotten me where I am today. I'm honest and I try to go beyond and do for my staff. They work extremely hard and I could not do my job were it not for them. My team is like my family and we are a team here. I don't feel as if I'm an office manager, I feel like I'm an employee.
Tell us about your family?
I am a mother of one, a 14-year old named Avery and he plays travel ball and keeps us busy. He is my world and my husband is on a series called World of Outlaws, a dirt racecar series and he is basically on the road from Februrary through December.
I sit at the ball field on weekends supporting my son, and when he is free my husband attends his games as well. If my husband is off for the weekend we try and get together with all our family and friends, have a cookout, go to the lake or hang out for the day. I was born and raised in Pacolet, South Carolina but after I got married my husband and I moved to the big town of Gaffney, South Carolina. I'm just a small town girl.
Looking ahead at PREG, what do you see is ahead for the organization?
We become friends with our patients. We love all of our patients and we are excited for them when they become pregnant. They are a diverse group and just being able to help them make a family one baby at a time is so rewarding. At the end of the day they are getting their wish. It's not an easy, or inexpensive process either. Some people will take a second mortgage on their home just to have a baby. At the end of the day when our patients walk through the door here in Spartanburg and know we have done everything possible that we could do for them then I believe we have done our job!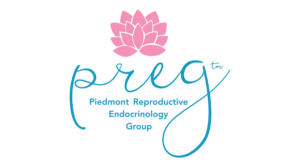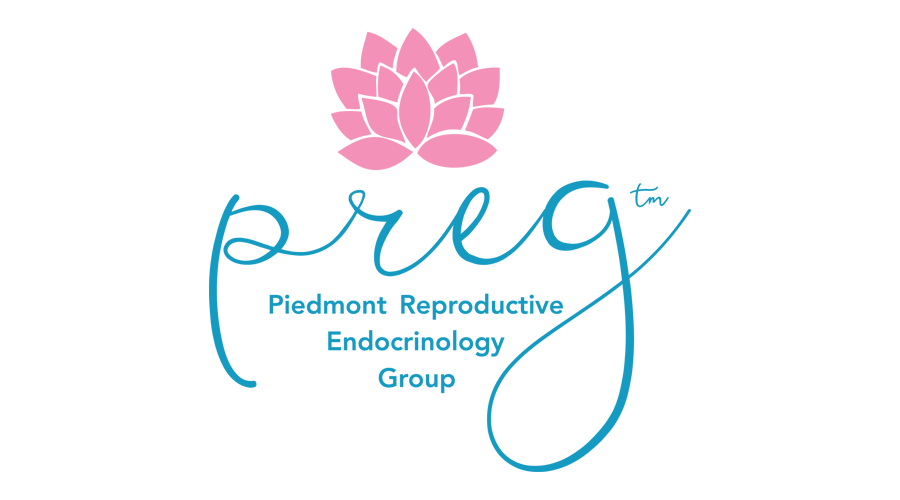 PREG has 3 IVF Centers (Greenville, Columbia & Low Country) with offices in Asheville & Spartanburg.