for many reasons
AN IMPORTANT AND APPROPRIATE DESIGNATION
IVF outcomes are, as required by law, reported and monitored closely, and we're proud to be designated by leading insurance carriers a Center of Excellence and preferred practice for their subscribers on this basis. To us, though, there are many more reasons why we feel this is an appropriate description of PREG, and we invite you to see for yourself.
Facilities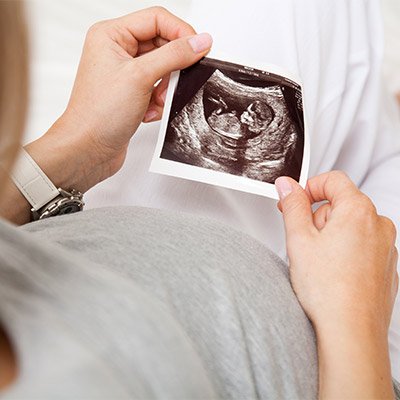 Each of our centers have been carefully designed to optimize your experience and outcome at PREG, and we hope that a warm, welcoming environment and smiling faces foster your commitment to the process. Ease of access, efficiency of flow throughout the office, and confidentiality for both you and your partner are key in the designs, as well. When it comes to our IVF labs and surgery centers, no expense or technology are ever spared, ensuring your access to benchmark levels of innovation, efficiency, precision, and success.
Oversight and Compliance
Our facilities and operations are subject to the most rigorous independent and federal inspections possible and IVF outcomes data are reported with strict adherence to related regulations. As such, you can have peace of mind that transparency is never in question at PREG and the highest standards in the field are sought and adhered to. We are members of and/or fully accredited by the following:
American Association for Accreditation of Ambulatory Surgery Facilities (AAAASF)
American Association for Reproductive Medicine (ASRM)
College of American Pathologists (CAP)
Society for Assisted Reproductive Technology (SART)
Advancing the Field
Research and education have long been important endeavors at PREG, and we remain committed to both. Most of our physicians are clinical faculty members in their local university's department of obstetrics and gynecology and have assisted in securing externships for residents at the National Institutes of Health, frequently serve as invited speakers, authored textbooks and journal articles, and provide training for fellows, residents, and medical student both in the office and OR. We're often and currently involved in regional and national clinical research studies, the work of which benefits our field as a whole.
Words of hope from our
THRIVING COMMUNITY
Dr. Tarnawa and all of the staff at PREG are amazing. We have had impeccable care from the first day we started at the clinic. We are expecting our PREG miracle in June 2023. Even though we had many options closer home to us, we made the choice to drive over 3 hours one way because of the compassion and care we received at PREG by everyone. We highly recommend PREG! They truly care about each person and they are sensitive to your unique needs. I would give more than 5 stars if you could!
I can't say enough wonderful things about the entire office. We saw Dr.Tarnawa and Katie was our nurse. She was so attentive, responded quickly and helped put us at ease throughout the entire process. Dr. Tarnawa was knowledgeable and provided excellent patient care from start to finish. We went to another local fertility office first and had quite the opposite experience. Thank you so much PREG! And most importantly, yes, we are pregnant!
Our little miracle is now 8 months old. He's crawling around everywhere, enjoying eating new foods and the happiest baby ever. We will forever be thankful to PREG, Dr. Nichols and the wonderful nurses and staff!
After years of TTC and with 2 ectopic pregnancy and just one tube. I had lost all hope and felt that there was no reason for living i felt lonely and empty as a woman, i received a random email from preg which was weird because i had never even heard of preg or even knew of anything that could help me at the time. I felt that as a sign to go and check it out and check my luck ?so there we went and were the second on the list to try the INVOCELL IVF and with all the support that PREG gave us we got through it and we were blessed with this lil miracle ?he is now 3yrs old and we are planning on trying for a second miracle ???
4 rounds of ivf and a miscarriage after years of infertility. It seemed like bad news after bad news. My eggs were no good. Used egg donor and on our second try with donor eggs we finally got our little miracle. Thank you Piedmont Reproductive Endocrinology Group (PREG)
My sweet rainbow baby from the help of IVF. Dr. McCoy and all the staff at PREG are simply amazing.?
6 years of infertility due to PCOS. No results from Clomid prescribed by regular OB/Gyn. Referred to Preg and met Dr. Payne. A few tests, put on Metformin and thyroid medicine. First pregnancy happened with the help of fertility medicine. Second and third were totally natural. My three miracles are my reason for breathing!
Our tiny preg miracle was born 4/19/19 After many prayers and the help of the wonderful Asheville staff we finally have our miracle baby! Thank you to the good Lord above and all of your help at PREG! We are so in love!
Our PREG Miracle! I suffered from secondary infertility due to PCOS. I am so thankful for the doctors and nurses at PREG. He is such a blessing!
3 years ago was our transfer day and here is our miracle. She was born with her twin brother at 27 weeks due to complications with her placenta. He unfortunately passed at 29 days old but we are so lucky to have her! If it weren't for you we would have never had this chance. Thank you for my heart and soul! #iamoneineight #IVFsuccess
"We can't say thank you enough for helping our dreams of becoming parents come true! We are very thankful that y'all never gave up on us and helped find the right medication and treatment plan to help us conceive our precious miracles. We loved all of the doctors, nurses and staff that we met along the way!"
"Our PREG Miracle has arrived! A special thank you to the doctors and staff at PREG Greenville."
We welcomed Hudson Olivia on 4/29! We are happy and healthy and doing great. We are in love with her, as is Hayes. Hope you all are well.
None of this would be possible without the awesome staff, nurses and doctors at PREG. I will continue to recommend you to anyone in need. 5 years in the making and here we are!!! ️ We can't say thank you enough!!
We stopped by to visit Dr. McCoy and Lynne in Asheville, two of our favs! We loved so many of the nurses and doctors in Spartanburg & Greenville, and of course Ms. Jackie! Everyone was always so kind, patient, helpful, and loving. We are 35 weeks and so very thankful for the extra special care and attention these two gave us while at PREG. Thank you!
It's a rollercoaster ride of emotions that I went on twice. When I felt like giving up, I was blessed with the world… twice. Thank you, PREG!!