for many reasons
AN IMPORTANT AND APPROPRIATE DESIGNATION
IVF outcomes are, as required by law, reported and monitored closely, and we're proud to be designated by leading insurance carriers a Center of Excellence and preferred practice for their subscribers on this basis. To us, though, there are many more reasons why we feel this is an appropriate description of PREG, and we invite you to see for yourself.
Facilities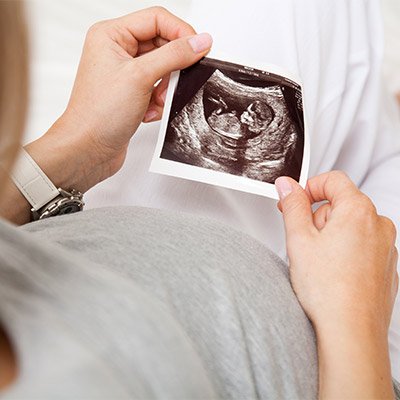 Each of our centers have been carefully designed to optimize your experience and outcome at PREG, and we hope that a warm, welcoming environment and smiling faces foster your commitment to the process. Ease of access, efficiency of flow throughout the office, and confidentiality for both you and your partner are key in the designs, as well. When it comes to our IVF labs and surgery centers, no expense or technology are ever spared, ensuring your access to benchmark levels of innovation, efficiency, precision, and success.
Oversight and Compliance
Our facilities and operations are subject to the most rigorous independent and federal inspections possible and IVF outcomes data are reported with strict adherence to related regulations. As such, you can have peace of mind that transparency is never in question at PREG and the highest standards in the field are sought and adhered to. We are members of and/or fully accredited by the following:
American Association for Accreditation of Ambulatory Surgery Facilities (AAAASF)
American Association for Reproductive Medicine (ASRM)
College of American Pathologists (CAP)
Society for Assisted Reproductive Technology (SART)
Advancing the Field
Research and education have long been important endeavors at PREG, and we remain committed to both. Most of our physicians are clinical faculty members in their local university's department of obstetrics and gynecology and have assisted in securing externships for residents at the National Institutes of Health, frequently serve as invited speakers, authored textbooks and journal articles, and provide training for fellows, residents, and medical student both in the office and OR. We're often and currently involved in regional and national clinical research studies, the work of which benefits our field as a whole.
Words of hope from our
THRIVING COMMUNITY
I highly recommend PREG!! The facilities are clean and beautiful. The scheduling is great and I never have a long wait. I have really enjoyed working with ALL of the staff at PREG! I have worked primarily with Dr. Cookingham (who is extremely kind and knowledgeable); however, I have also worked with other doctors (like Dr. Imgrund) who have all been fantastic and personable. Nurse Michaela, Nurse Erica and Nurse Hannah have been my angels as I have moved through this process. They have always gone above and beyond, communicating and checking on me every step of the way. I used to be super scared of needles but Genesis has cured me! I am not exaggerating…she is skilled and I do not feel the needles at all! After most appointments, I check out with Kristen who is always SO kind on top of everything. She became a person who always check on me and supports me with EVERYTHING! When I go to PREG, I feel like I am among my family. I feel like they care about me and my situation. I feel very confident that I will continue to reach my goals at PREG! Highly recommend!!
We had the best experience with PREG Spartanburg. Ashley was absolutely wonderful and always made us feel welcome and comfortable. She even continues to keep up with our pregnancy journey, which we love. It is truly like family there. Thank you for everything y'all did.
Dr. Cookingham was amazing!!! She is the type of doctor that asks how are you doing and waits for a response. Also I love the diversity of the staff! It was totally different from the original clinic I started working with down the street. Plus all of your procedures can be done in house and you don't have to travel! My fourth transfer and first one at PREG was successful! Thank you!!
Dr. Cookingham is a rockstar. She is honest, lays out your options and involves you in the decisions for your plan of care. I could not recommend her more for those that do have to go through infertility treatment. I can't wait to share with her when we hopefully welcome our first little one into the world!
This fertility clinic is amazing! Our journey to finally becoming pregnant was not easy by any means but the doctors/staff at PREG were amazing, especially Stephanie. She answered any questions I had and made sure I was being handled with the best care possible. If it wasn't for PREG I would still be trying unsuccessfully to get pregnant. They made our dream a reality. Definitely recommend them to any couple looking to start a family!
Dr. McCoy helped us become parents! We are forever thankful. The staff is amazing! Mikayla put up with all of my nonsense emails and always got back to me right away. Dr. McCoy was so happy for us! You can tell he truly wants to help. We will be using him again if we decide to do another embryo transfer. Our first transfer resulted in our little boy.
We were sent to PREG after 2+ years of trying to conceive. The first time we met with Dr. McCoy I was automatically comforted by his in depth questions and answers to our fertility problems. We had testing done and thankfully got pregnant easily with their help. I cannot say enough great things about this office! Every phlebotomist, nurse, office staff, and physician were extremely professional and personable. I'm thankful we've been discharged from their care. I 100% would drive 2 hours to be seen by their office throughout my pregnancy if that was an option.
Our IVF journey was a wonderful experience. The entire team (doctors, nurses, financial advisors) really made the IVF process so much easier on us and explained everything as we went along so we knew exactly what to expect. I felt very supported and our IVF coordinator, Mikayla, was always available for any questions and was really great to work with. This team has made our dreams come true and we will forever be grateful! I would highly recommend PREG for anyone struggling with fertility. I know when it's time for our second go around we will definitely be coming back to PREG!
We have been working with Doctor Cookingham and her staff for a few months now and couldn't be happier. Her whole staff has been such a joy to work with and helps with anything we may need. Michaella is our nurse, and she is amazing and has taken the time to talk to me and walk me through any questions or concerns. This is not an easy process but there is nowhere else we'd rather be. If you're nervous or on edge, this is your sign… don't look anywhere else!
My husband and I had our first appointment with Dr. Cookingham yesterday and she is awesome!! She has given us more information than any previous doctor has! We look forward to working with her! The staff was amazing as well. Very friendly and polite!!
I have had nothing but incredible experiences here. My husband and I came from another clinic to get a second opinion and were met with empathy and care. Every nurse is so thoughtful and the doctors truly care. They make your experience seamless from start to finish and make each exam or procedure feel not so scary. Had my first HSG today and it was painless – don't read the online forums!
The care and compassion we received from check in to check out was exceptional. Every person we interacted with was kind, empathetic, and incredibly knowledgeable for our many questions. I would more than recommend this practice to anyone who is seeking reproductive/infertility care – the doctor took her time with us, provided us literature to take home and read over, and provided us with some invaluable hope. The financial counselor, Tamara, was the last person we interacted with and even though she was not clinical she made us laugh and smile when all I wanted to do was cry. Having this resource so close to home is truly a blessing.
We have had the best experience with PREG, Dr. Tarnawa, and his entire staff. I would recommend them to anyone with fertility needs/concerns. Leslie at the front desk is such a calming presence, and is so lovely every time you walk in the front door. Jenn, has never missed a blood draw for me… not even once. Katie and Crystal are truly angels on earth. The entire office is quick, knowledgeable, and efficient. Dr. Tarnawa is so smart, and does such a good job explaining everything. While no one wants to suffer from infertility, we couldn't have received better care. Again, I would highly recommend.
Seamless experience at PREG lowcountry. Dr. Snow and staff took great care of me. A thorough health history check and lab work was taken. We started working through the least invasive testing to rule out things and then was presented options to move forward. With only one round of medication we achieved our miracle baby delivered this year. I would not hesitate to refer anyone here in the future.
Dr Tarnawa and his team were absolutely amazing! They were knowledgeable and caring. I knew what my plan was every step of the way. I always had all of my questions and concerns answered in a timely manner. My nurse Katie was always available through email and if she happened to be off, another nurse in the office would email back. Dr. Tarnawa did not skip any steps and made sure we were well informed with our treatment plan. I would recommend this clinic to everyone!
I have nothing but positive things to say about the care I received at PREG. Every single person I interacted with was so kind, knowledgeable and quick to respond to any questions I had. Dr Tarnawa is an amazing doctor and I would highly recommend him to anyone going through fertility issues in the Charleston area.