from our family to yours
MEET YOUR TEAM
We're a family, both at home and at work, of doctors, nurses, scientists, technicians, and administrators, all dedicated to helping you realize your dream of family. We're here to educate, encourage, and empower you in your fertility journey and will celebrate your success and guide you through the obstacles and opportunities.
Our six fellowship-trained reproductive endocrinologists inject a wealth of experience and enthusiasm into our practice and, together, we're proud to represent the largest network of fertility centers in the Carolinas. Helping you expand your family isn't just what we love to do, it's part of who we are.
PHYSICIANS AND
ADVANCED PRACTICE PROVIDERS
Each of our six fellowship-trained reproductive endocrinologists and infertility specialists went into this field for reasons they still hold dear. Very much part of a larger team, their role is to spend as much time as is necessary during each and every encounter to ensure that you remain confident, aware, and optimistic as you pursue the treatment approach just right for you. Our physicians understand that individualism demands options and strive to ensure that your experience at PREG is as informative and reassuring as it is empowering.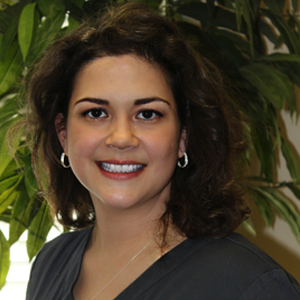 Victoria Bishop, MSN, FNP-BC
Nurse Practitioner & Director of Nursing
Haley Pollack MSN, WHNP-BC
Nurse Practitioner - Columbia
A successful IVF program isn't possible without a highly trained team of embryologists, and leading our network of IVF centers is Dr. Jing Chen, whose reputation in the field is unsurpassed and passion for helping patients achieve their goals unmatched.
Lab Director, Embryologist - Columbia
WITH
THREE IVF LABS
, WE'RE ALWAYS CLOSE TO HOME!
PREG has the largest network of IVF labs in the state of South Carolina, with locations in Greenville, Columbia, and Summerville. Having three labs means we're closer to you; that one lab is never overwhelmed, and the vast majority of our patients will be able to have all of their care and procedures performed at a single location by staff members with whom they're comfortable and familiar with.
LABORATORY ACCREDITATION AND CERTIFICATION
All of our labs meet the highest possible standards of accreditation and certification and undergo rigorous monitoring and testing. We are members of the Society for Assisted Reproductive Technology (SART) and College of American Pathologists (CAP).
A DEDICATED TEAM WITH ALMOST 90 YEARS OF EXPERIENCE!
Experience matters, and our wonderful team of embryologists boasts almost 90 years of combined experience in the field with two Ph.Ds., one Ph.D. candidate, and five with master's degrees. Such an impressive educational background ensures quality and commitment to continuous improvement.