from our family to yours
MEET YOUR TEAM
We're a family, both at home and at work, of doctors, nurses, scientists, technicians, and administrators, all dedicated to helping you realize your dream of family. We're here to educate, encourage, and empower you in your fertility journey and will celebrate your success and guide you through the obstacles and opportunities.
Our seven fellowship-trained reproductive endocrinologists inject a wealth of experience and enthusiasm into our practice and, together, we're proud to represent the largest network of fertility centers in the Carolinas. Helping you expand your family isn't just what we love to do, it's part of who we are.
PHYSICIANS AND
ADVANCED PRACTICE PROVIDERS
Each of our seven fellowship-trained reproductive endocrinologists and infertility specialists went into this field for reasons they still hold dear. Very much part of a larger team, their role is to spend as much time as is necessary during each and every encounter to ensure that you remain confident, aware, and optimistic as you pursue the treatment approach just right for you. Our physicians understand that individualism demands options and strive to ensure that your experience at PREG is as informative and reassuring as it is empowering.
If IVF becomes part of your treatment plan, you'll soon come to know our IVF coordinators quite well. All are highly experienced and will become your advocate, your go-to, and your confidant, all while working hand-in-hand with your physician as they guide you through the IVF process. Your relationship will become a truly valued and long-lasting one.
Lindsay Polowczuk, MSN WHNP
THIRD-PARTY ART COORDINATOR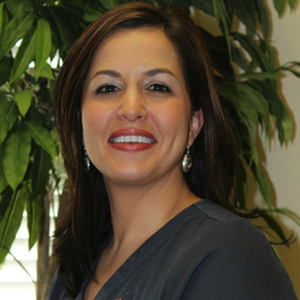 Stephanie Biggerstaff, RN, ADN
IVF COORDINATOR - SPARTANBURG
IVF COORDINATOR - COLUMBIA
IVF Coordinator - Columbia
IVF COORDINATOR - Asheville
IVF Coordinator – LOWCOUNTRY
IVF Coordinator – Greenville
A team of extraordinarily caring and highly trained individuals who run on a seemingly endless supply of energy and enthusiasm comprise the nursing staff at PREG. Our group is purposefully large to ensure that time is never short when you need them. Whether it's returning your call or email in a timely manner, making sure you understand every detail about your treatment plan, or providing support and insight when you need to talk, they'll always be here for you, every step of the way.
Clinical Assistant - Asheville
Katelyn Delbocca, RN, BSN
Clinical Assistant - Columbia
AnnMarie Chmielewski, RN, BSN
Kellie Jo Cunningham, RN, MSN
Surgical and Clinical Assistant – Lowcountry
Jennifer Courtemanche, CMA
Clinical Assistant - Lowcountry
Fertility Nurse - Spartanburg
SCIENTIFIC AND
EMBRYOLOGY TEAM
A successful IVF program isn't possible without a highly trained team of clinical embryologists. Our embryologists understand that their work is crucial and are focused, committed, and enthusiastic, each and every day.
Embryologist - Greenville
Embryologist - Greenville
Embryologist – Greenville
Embryologist – Columbia and Lowcountry
ANDROLOGY AND CLINICAL LABORATORY TEAM
These individuals are responsible for making sure that your lab results are processed efficiently, always with precision and accuracy, for they are the basis of much of the day-to-day decision-making during treatment. Our andrologists perform high-complexity semen analysis on-site and prepare specimens for both intrauterine insemination and IVF. They are critical members of our team whom both you and your partner will have much interaction with.
Medical Lab Technologist – Asheville
Medical Lab Technologist – Columbia
Medical Lab Technologist – Greenville
Medical Lab Technologist - Lowcountry
Faith Ripley oversees strategic planning and all operations at PREG. She is well-known in the field and we are incredibly fortunate to have her, for the degree of exceptionalism demanded in all aspects at PREG would be difficult to achieve without Faith. She has assembled a superb team of supervisors who manage the day-to-day operations at each of our locations, ensuring that both the patient experience and standards we've all come to expect at PREG are consistent throughout our network of fertility centers.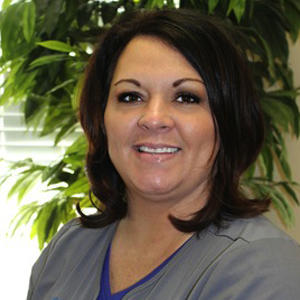 Practice Supervisor – Asheville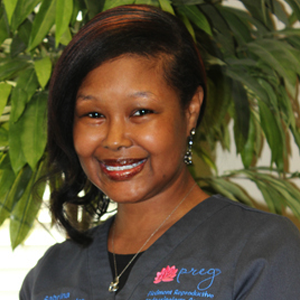 Practice Supervisor – Columbia
Financial Coordinator/ Practice Supervisor- Greenville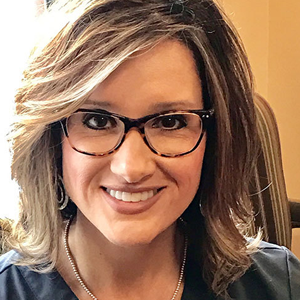 Practice Supervisor – Spartanburg
Practice Supervisor – Lowcountry
We understand that financial matters may seem daunting when it comes to fertility treatment. Our team of financial counselors are highly experienced, committed, and here to ensure that you feel fully informed every step of the way. No question is too small, and they're always available when they arise. Apart from their role as educators in this regard, they're also advocates on your behalf when it comes to interfacing with your insurance company and applying for financial assistance programs.
While you'll come to recognize several of their smiling faces as soon as you enter our doors, many work behind the scenes to ensure your experience at PREG is always smooth and efficient. Whether it's sending records to your obstetrician in a timely manner once you've graduated from PREG, answering questions about your account, or scheduling appointments with your convenience in mind, we're proud of how they represent PREG and our practice wouldn't run the way it must without them.
Patient Account Specialist - Asheville
Patient Account Specialist - Asheville
Patient Account Specialist – Asheville
Administrative Assistant – Asheville
Patient Account Specialist - Columbia
Patient Account Specialist – Columbia
Patient Account Specialist – Columbia
Administrative Assistant – Columbia
Administrative Assistant – Greenville
Administrative Assistant - Greenville
Administrative Assistant - lowcountry
Patient Account Specialist - Spartanburg
Patient Liaison - Spartanburg
Practice liaison - Spartanburg
Practice Liaison - Spartanburg
Practice Development Specialist
Practice Development Specialist