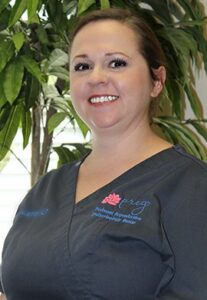 What does it mean for a surgery center to be accredited?
Accreditation is an external, independent review of a healthcare facility according to nationally accepted standards involving the facility's procedures, processes, and outcomes. In other words: The facility has taken extra steps to meet and exceed strict standards to ensure patient safety and to provide the highest quality of patient care. Accredited facilities have lower overall incidence of complications, infections, and other issues related to patient safety.
Why is it important to choose an OR that is accredited?
By choosing an accredited surgical facility, you ensure the following for your procedure:
Support staff is qualified, trained, and experienced

Anesthesia is provided by a certified nurse anesthetist

A clean, fully functioning operating room

Adequate personnel and equipment to respond to emergency situations
– Lynne Fowler, RN, BSN, REI Nurse