The Doctor Is In!
Dr. Edward Tarnawa, Medical Director of PREG's Columbia and Lowcountry Centers, Discusses PREG's Success & Expanding Footprint
What makes PREG the premier fertility practice in the Southeast?
I would have to say that what sets us apart is the experience that patients have and can expect when they come to see us. Each of our doctors and every staff member want that to be the case. It's easy to lapse into a routine-based approach and, in my opinion, this quickly leads to loss of the personal aspect of medicine, which isn't good. This is a challenging time in the lives of our patients and we aim to be good listeners and understanding, while at the same time realistic without leading them down a path of false hope or misinformation. To the truest extent possible, we want to foster optimism and enthusiasm whether it's during a telephone call, an office visit, or just a simple blood draw. At all times, we want our patients to have a positive experience, and this permeates everything we do. I've met patients who've been elsewhere and it's clear to me that their experience during the process absolutely matters, and we strive to achieve this along with optimal outcomes, always with clear counseling regarding all available treatment options. Each physician at PREG went into this field for reasons we still hold dear and haven't lost sight of. This also fosters the personalized approach we feel patients deserve and can expect at PREG.
Options seem to be a big part of PREG's approach to treatment. Is that intentional?
We believe that patients have options and need to fully understand them, which hits a little on what we just discussed. During these discussions with our patients, we rely on evidence-based training we've received and maintained according to the industry's most rigorous standards. At PREG patients have access to the most advanced testing and treatment options available, performed by individuals who are extraordinarily well-trained in their fields and passionate about what they do both in the laboratory and at the bedside.
There is a great deal of transparency as we counsel patients about their treatment options and likelihood of success with them. UNIVFY has been discussed in detail elsewhere, but our partnership with them allows us to provide both access to our IVF refund programs and the most sophisticated prognostic counseling possible. This can be a shortcoming at other centers, as it's vitally important for patients to understand their specific, individual likelihood of success prior to investing in IVF, not just monetarily, but emotionally and physically. UNIVFY allows us to provide that counseling to an extent greater than any other resource of which I'm aware.
What does the Center of Excellence designation mean for PREG?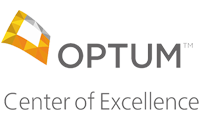 We're proud to have been designated by leading insurance carriers as a local Center of Excellence for fertility treatment, which is a result of both our outcomes and adherence to industry guidelines when it comes to treatment. To us, though, this distinction has even greater meaning.
While we're not managed by an academic institution, each of our physicians has strong academic backgrounds with an ongoing interest in academic pursuits. We're affiliated with university medical centers in the state and participate in the training of medical students, residents, and fellows, present lectures on evolving subjects in our field to local OB/GYNs, publish articles and participate in clinical research endeavors which help to make exciting innovations in medical devices, pharmaceuticals, and IVF laboratory technology available not only to our patients but the IVF industry as a whole.
What about PREG's independence from 3rd Party corporate ownership?
There has been a shift in our field to ownership and management of fertility practices by large corporate entities which can oftentimes lead to the "checkbox" way of delivering medical care which we've already discussed and ever so passionately strive to avoid. By serving as our own managers we retain ultimate control in the provision of exceptional patient care delivered in a way we feel is best for each of our patients.
At university settings, fertility practices aren't often provided the resources and support that are necessary to help them thrive, whereas the corporate management model may lead to policies and practices driven by factors other than patient outcomes and experience, which can be unsatisfactory for both patients and physicians. Fortunately, neither are issues at PREG. This, in combination with the ongoing expansion of our geographic footprint, provides both patients and our staff an ideal scenario of a well supported, capability-rich environment. Stability is also extremely important, as physicians don't want to practice in an environment where they don't feel supported and aren't able to practice in a manner they see best fit for their patients. The structure at PREG allows our group to thrive and focus on the things that truly matter!
People Make the Difference Don't They?
Each and every individual at PREG has an essential role to fulfill and I'm proud to be part of an organizational culture that all boils down to achieving the best outcomes possible for the patients, and everyone here has a hand in that. Our administrative, clinical, and laboratory professionals are extraordinarily passionate about our mission and exceedingly well-trained and experienced. Furthermore, we're always on the lookout for the most talented individuals out there to continue to enhance everything that PREG has to offer.
What's new in the IVF labs at PREG?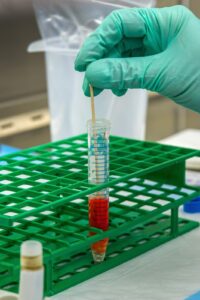 From an IVF lab standpoint, this is a critical part of the infrastructure at any fertility practice. No expense is ever spared and we always strive to recruit the most highly-skilled and trained individuals possible. PREG has grown to include three separate comprehensive fertility and IVF centers, which really is remarkable and allows our patients to have access to all types of care close to home. Each lab is staffed by highly-trained embryologists and we're proud to have a lab director overseeing all of them with the experience, skill, and passion that Rodney Wade provides. Rodney's experience as an IVF lab director is difficult to match anywhere in the world. He was the lab director of a successful program in Charleston for over a decade and was responsible for many of the firsts in our field in this regard within our state. After a sojourn to the Kansas City area, Rodney has returned to South Carolina to personally oversee the operations at each of our centers and ensure an optimal level of consistency and excellence. This is a huge advantage for our patients and we couldn't be more excited.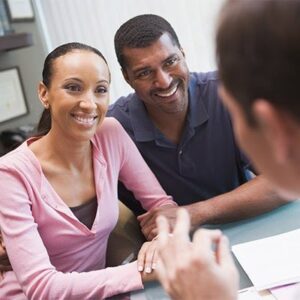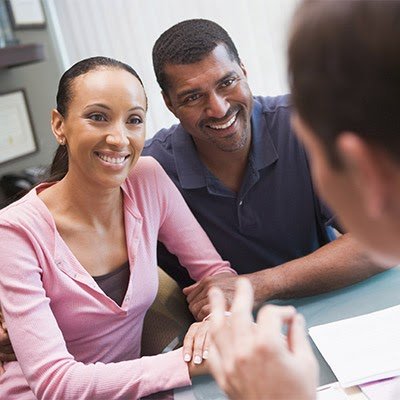 RegardingIVF-related treatment options, again, we don't take a cookbook approach with our patients. This is a dynamic field with more options available now than ever before and all are available at PREG. Some approaches might be more appropriate for some patients than others, and we take into account multiple factors when formulating treatment plans for each patient, including prior experience, medical factors, and real-world variables like affordability. To this end, we're proud to offer more than one option when it comes to IVF at PREG. They've been covered in detail elsewhere among resources for patients, but lower-cost alternatives such as Simply IVF (featuring intravaginal embryo culture) and minimal stimulation IVF aren't available at all fertility practices but can be entirely appropriate options in some cases. This is where a devoted and detailed opportunity for discussion with one of our physicians is important in helping our patients understand how these options compare and contrast in terms of factors such as efficiency, effectiveness, invasiveness, convenience, and cost.
Please Tell Us About PREG's New Lowcountry Center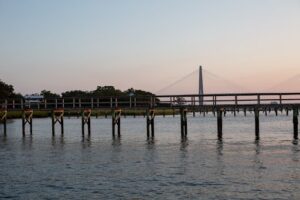 We couldn't be more thrilled to be in the Charleston area. On a personal note, Charleston has been a special place to me ever since my residency at MUSC. I met my wife in Charleston and some of my most meaningful friendships began during those years. We feel that we can provide patients in the area not just a different experience, but an empowering and unique one when it comes to navigating the challenges associated with infertility evaluation and treatment.
We've developed a center that provides ready access to an all-inclusive list of fertility testing and treatment options. We've not only picked up where Dr. Singleton, formerly of The Fertility Center of Charleston, left-off, but also dramatically expanded the services offered and enhanced the experience and efficiency which can be expected in their pursuit. This ranges from the IVF options discussed above to greater availability of third-party reproductive options including access to PREG's egg and embryo donation programs. IVF certainly isn't the only treatment offered at our Lowcountry or any of our other centers, as IUI-based and even simpler treatment options are available as well. We're eagerly accepting new patients and can't wait to meet them.
PREG has comprehensive fertility and IVF centers in Greenville, Columbia, and the Lowcountry along with offices in Spartanburg and Asheville. We offer highly personalized fertility care and management. Dr. Tarnawa is accepting new patients at our Lowcountry center. For more information on reproductive options contact us today at 866.725.7734 or online at https://www.pregonline.com/contact-us.php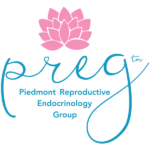 PREG Lowcountry
1280 Hospital Drive
Suite 300
Mt. Pleasant, SC 29464
P: (843) 881.7400