One in eight couples suffers through the pain of infertility, often in silence. RESOLVE, the National Infertility Association, is an advocacy group for individuals living with infertility. This year's campaign is #start asking to encourage an increased dialogue about this disease that affects so many.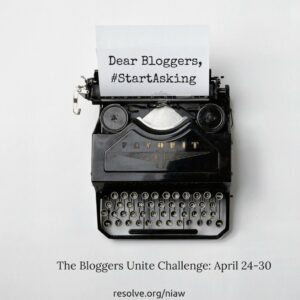 Here at PREG, we want to make a difference and contribute to the fundraising efforts of RESOLVE. We have formed five inner-office teams, each adopting their own challenge, to compete against each other to raise funds. Some adopted challenges include: giving up a favorite food for the entire month, completing one physical challenge per day, or simply demonstrating at least one random act of kindness daily to either a stranger or a friend. Now for the fun part…the losing team will be receiving pies in the face, and the winning team will be the ones dishing them out!!
We would love any support you can offer either through a small donation or simply a share on our social media pages! We are also happy to receive any corporate donations as well!
Click the link below to learn more!