Dr. Edward Tarnawa, Medical Director of PREG's Columbia and Lowcountry Centers, discusses reproductive options for single men and those in same-sex relationships.
Dr. Tarnawa, please share some of your thoughts.
This is a really important focus at PREG, and we're passionate about it. These patients represent an underserved population when it comes to fertility services, and one of our goals is to do all we can to eliminate any barriers they may face.
Our physicians have had several opportunities to strategize with a leading physician in this area of reproductive medicine who, along with his husband, has personal experience and insight regarding the unique path and challenges men face in reaching their family-building goals. He is a true advocate in this regard in the northeastern part of the U.S., and we strive to take his lead in providing the same for patients in the Carolinas and beyond.
Please note that in our conversation I'll sometimes use the terms "male/men" as it's difficult to remain gender-neutral in the setting of an interview. All options and services we discuss are, of course, among other services, available for transexual females, as well.
Why are there so many challenges?
The reasons are many. It might be a perceived lack of access to treatment supported by personal communication with others who had a less than ideal experience in the past in other locations or at other centers. There is also the fear of lack of compassion and understanding or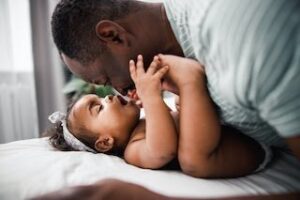 non-acceptance. At PREG we understand that the family building paths are many and unique. This particular path is associated with a high degree of complexity and requires experience and both complex and precise coordination, all in association with a high cost both financially and regarding the potential for disappointment. Fortunately, the necessary steps are among the most successful treatments in the fertility treatment world. Again, we're passionate about enhancing availability in our region and informing individuals that PREG is a place where they can come to speak openly and honestly about their family-building goals.
What do you recommend as their first step?
They have to determine what their family goals are and that's purely personal. Once that's clear, I recommend they schedule an appointment with one of our doctors at any of our centers in the Carolinas. There are lots of distractions online, in social and traditional media, and perhaps even from trusted individuals. An encounter with one of our physicians allows an opportunity for thoughtful conversation that's free from any potential bias that might be brought to the table about the experience. The establishment of a relationship and mutual respect and an overview of the process before getting into the specifics is important as the options available are many.
Do they come with a specific gestational carrier in mind?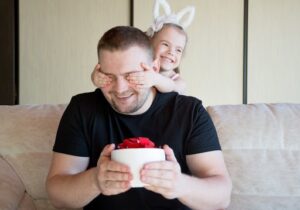 The majority don't have a specific carrier in mind. We're happy to evaluate candidates to serve as a known carrier but sometimes this introduces undue complexity into the equation in terms of prognosis, psychosocial matters, and time. One point that I emphasize when I'm meeting with couples or individuals is that we have experience with all approaches and professionals and processes in place to assure a seamless approach to treatment.
Expand on that, if you don't mind
We have a dedicated third-party reproduction coordinator who will be their primary point of contact for all steps along the way. She brings a wealth of experience and knowledge invaluable to both them and us, and her job is to serve as their primary point of contact throughout the process and guide them both confidently and efficiently.
What about the legal process?
We have an established relationship and referral process for informed, informative, and proper legal counsel and coordination. While this law firm is not subcontracted by PREG, they have a unique understanding of and experience with all types of reproductive matters. So, patients can rest assured that they are getting efficient counsel at competitive rates from experts who have a unique interest in this aspect of family law. State laws can and do differ. We do prefer to start the process with attorneys in South Carolina that we know and trust as they can coordinate with out-of-state attorneys, if necessary.
What factors do they face concerning sperm and egg donation?
The sperm that's utilized is a personal decision, and we will proceed with evaluation and analysis for the individual under consideration to ensure there are no problems that need to be addressed.
From an egg donation standpoint, which is necessary, there are many options and it's our job to counsel them as to what those are. As we discussed with gestational carriers, utilization of a known (directed) egg donor is an option, but, again, one that is associated with a heightened level of complexity. Anonymous egg donation is the most common route pursued and we offer more options at PREG than may be found at other fertility centers. We work closely with all frozen donor egg banks and also have our own fresh and frozen donor egg program which offers even more options in terms of efficiency and cost.
It certainly seems that fertility care in this setting is more complex than many realize.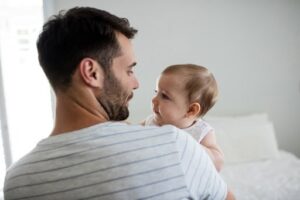 It is, and we understand. That's why I simply encourage them to schedule a time to talk. We want them to know that PREG is a center where patients can expect the experience, attention to detail, and enthusiasm they deserve to ensure smooth and effective treatment. While it does require attention to detail and coordination of several parties, it's a wonderfully rewarding process for all of us who have the blessing of being involved.
At PREG, we believe men deserve open access to treatment free from obstacles and in a setting highlighted by enthusiasm and options. They should feel comfortable coming to talk about their family-building goals, and we're here, ready, willing, and able to assist.
PREG has comprehensive fertility and IVF centers in Greenville, Columbia, and the Lowcountry along with offices in Spartanburg and Asheville, offering highly personalized fertility care. Dr. Tarnawa is accepting new patients at our Lowcountry center. For more information on reproductive options contact us today at 866.725.7734 or online at https://www.pregonline.com/contact-us.php
PREG Lowcountry
1280 Hospital Drive
Suite 300
Mt. Pleasant, SC 29464
P: (843) 881.7400
On 4/12/21, PREG will shift its central facility in the Lowcountry from Mount Pleasant to the Nexton area in Summerville, SC. Located at 5500 Front Street, Suite 410, Summerville, SC 29486, the center will provide comprehensive fertility care to patients throughout the tri-county region, featuring full-time physician staffing, a state-of-the-art IVF lab, and a fully accredited surgery center. The center's phone number will remain 843.881.7400. (Images: unsplash.com)